The Grand Hotel Warrandyte
Est. 1895
The Grand Hotel in Warrandyte, a multi-award winning pub, situated opposite the picturesque Yarra River in Warrandyte.
Independently owned with a strong community focus.
We are all about offering a fun, happening environment for all to enjoy.
We pride ourselves on Great drinks, food, service and a stunning venue that has been restored to its former glory in a tasteful yet modern manner.
Be it a catch up with the mates to catch the live game on the big screens, family celebrations, or a function in one of our 3 stunning spaces, we have got you covered.
A focus on opportunity for all staff, most of whom are local to the area, and happy environment for all in a safe space.
Stunning Indoor and outdoor spaces with views of leafy Warrandyte to be enjoyed all year round – we are proud of what we offer to our community.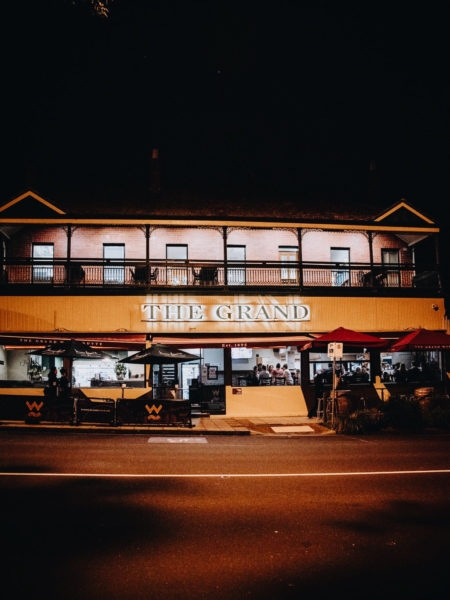 Award Winning Venue:
Top 5 Overall Hotel of The Year in Metro Victoria 2023
People's Choice Award (Victoria) Second Place 2023
Best Outdoor Experience in Metro Victoria Winner 2022
Local Legend (Peter Appleby) Winner 2022
Heart of The Community Winner 2021
Emerging Leader of The Year (Nicole Irvine) Winner 2021
Peoples Choice Award (Victoria) Winner 2018